The New York Knicks are 2-4 and the owner is not happy and currently seeking help.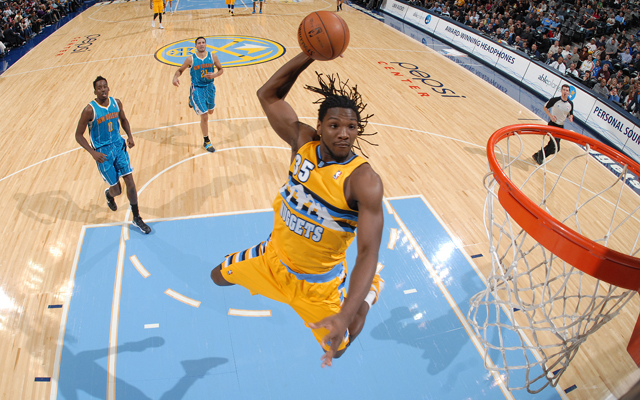 IBN Sports Wrap learned from sources back in July that the Knicks wanted to ship Iman Shumpert out of town and now reports are currently coming out that Iman may be headed to the Denver Nuggets. A trade that would send the shooting guard to the Western Conference (Nuggets) and would bring back power forward Kenneth Faried to the Big Apple.
It has already been reported that owner James Dolan has had issues with Shumpert since last year and wanted to deal him in the Summer but was stopped just before it went down. But he isn't the only one.
We have learned from sources that Carmelo Anthony has also reportedly had some issues with Shumpert's work ethic and would not be upset if Knicks did decide to deal him.
Our thoughts : Getting back only Faried??? Seems like the Knicks are selling low when possibly other bigger targets could come available (Celtics ' Rondo) as the trade deadline nears in February. If this deals goes through, Dolan is making a statement move but what's coming back is not a player that makes a big enough statement to make teams like the Pacers & Heat take notice.