I'll start with Steelers WR Martavis Bryant. Martavis was looking to have another breakout season after he was suspended for all of last season due to testing positive for weeeeeeeeeduh (Stephen A. Smith voice) 1 too many times. So far through 7 games he's had statistically his worst season yet catching only 18 passes for 234 yards & 1 TD on 36 targets. His best game this season came in week 2 vs. the Vikings when he had 3 catches for 91 yards & a TD, since then he's had 13 catches for 129 yards
After a huge 19-13 win over the then 5-0 Chiefs, rumors came of Martavis Bryant asking to be traded. Martavis tried to shut them down on Twitter but the rumors only got stronger after he only caught 1 pass for 3 yards in a 29-14 win vs. the Bengals a week later. Ben Roethlisberger has struggled throwing the deep ball this season (Completed 3 of 20 on passes 20 yards or more downfield) & maybe that's why Martavis hasn't gotten the stats that Antonio Brown has cause if there's one thing people know about Martavis, is that he's one of the best downfield threats in the league. I can understand Martavis' frustration...he's sitting back watching Antonio Brown get all the catches & all the yards feeling like he can do the same too if given the opportunity. Brown through 7 games has 52 catches for 765 yards & 3 TD's, 3 times as many catches & yards as Bryant. Hell this month AB has more targets (48), catches (26), yards (411) & TD's (2) than Bryant does for the entire season. Martavis hasn't been targeted 10 times in a game this season, Antonio has been targeted 10+ times in 6 out of 7 games & in the one game he wasn't targeted 10 times....he targeted 9 times vs. the Ravens. Also watching Le'Veon Bell catch more passes than him (33) as a running back has to be one of the factors as to why Martavis wants a trade.
What really set him off was a Joey Votto fan account on Instagram claiming that rookie WR Juju Smith-Schuster is better than Martavis which he took exception. Marty later deleted the comment & then tried to clarify his words in another comment.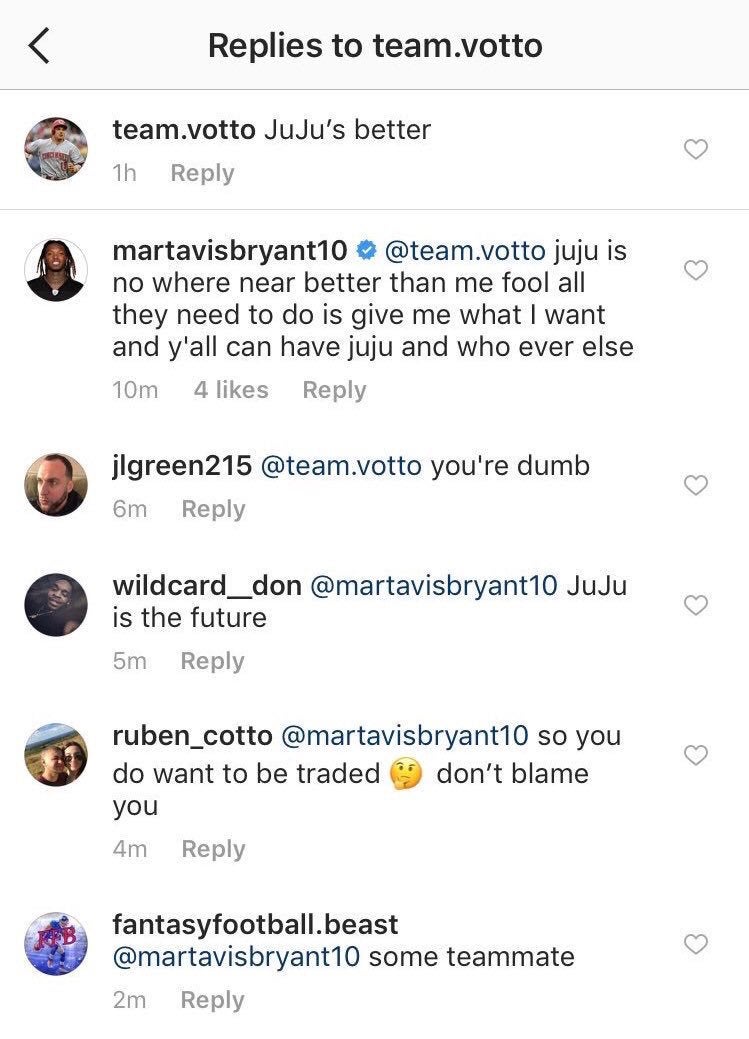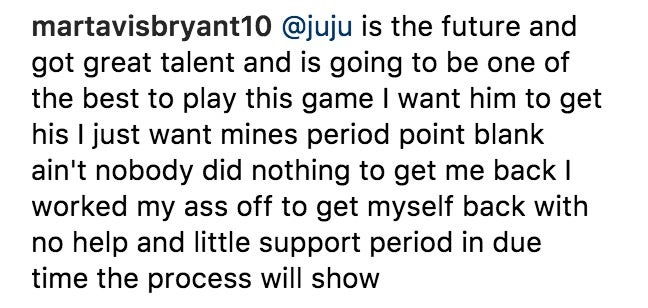 I think it's time for the Steelers to trade Martavis Bryant cause if Brown & Bell are gonna get all the targets, all the catches plus making Juju the future even tho Martavis is pretty young himself at the age of 25 & Ben's not throwing him the ball downfield like he used to or not at all in general....then what do you need him for?
Another athlete who's not happy with where he's at is Phoenix Suns PG Eric Bledsoe. The Suns going into the 2017-18 season wasn't expected to go anywhere, probably lose a bunch of games & be in the lottery come draft time next year like when they drafted Kansas product Josh Jackson with the #4 overall pick in last year's NBA Draft.
The season started with a big fat dud losing 124-76 to the Portland Trail Blazers at home, the 48-point loss turned out to be the worst loss in franchise history. What's worse to me is not only did they not show up at home on the 1st game of the season but Blazers SG CJ McCollum didn't play, he was suspended 1 game for leaving the bench during an altercation of a preseason game. Imagine if CJ did play, the result would've been a lot worse. 2nd game they lost 132-130 at home against the Lakers, TJ Warren missed 2 FT's late that could've tied the game & Lonzo Ball almost had a triple double in his 2nd career game.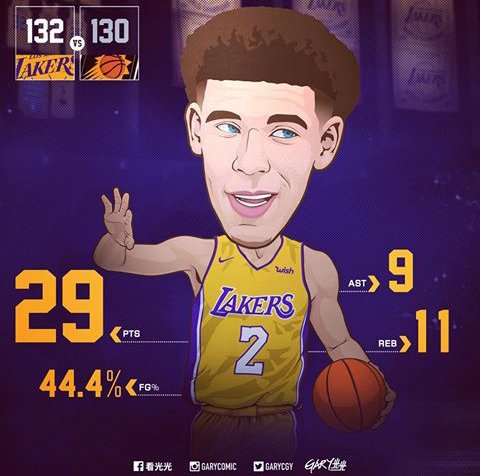 Then last Saturday on their 3rd game of the season, they got blown out by the Clippers 130-88 in LA. A 42-point loss & it made the Suns front office think real hard about some things. Last year no coaches were fired in the NBA, a day later after losing by 40+ for the 2nd time this season the Suns decided to fire their head coach Earl Watson 3 games into the season. Moments later, that was enough for Bledsoe to tell us how he really felt about the firing of his head coach on Twitter https://twitter.com/MusikFan4Life/status/922508544108388352
Bledsoe didn't even play in last night's 117-115 win over the Kings because team officials sent him home & seeing what Suns GM Ryan McCollough had to say....Eric Bledsoe just played his last game as a member of the Phoenix Suns https://twitter.com/MusikFan4Life/status/922912640313298954