During his time in UCLA as a Freshman last year, Lonzo Ball shot it well shooting 55.1% from the field & 41.2% from 3. He looked confident & had a good idea on what decision he wanted to make on the court whether it was passing the rock or shooting it.
Breaking down Lonzo's game, the one thing most people talk about besides his passing is his awkward jumpshot. Where instead of both his elbows going straight up, he pushes his right elbow in, bends his left elbow in & then releases. Shooting like that it's probably the reason why he can't stop on a dime & shoot a mid-range shot like Russell Westbrook or shoot a turnaround fadeaway jumper like Kevin Durant. He doesn't attack the basket & get to the free throw line as much as I thought he can & this could be the reason why. https://twitter.com/MusikFan4Life/status/928468203793190917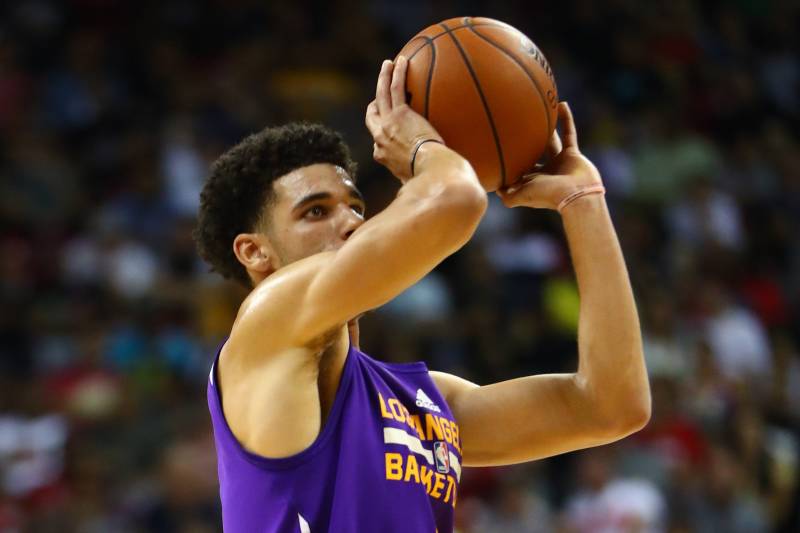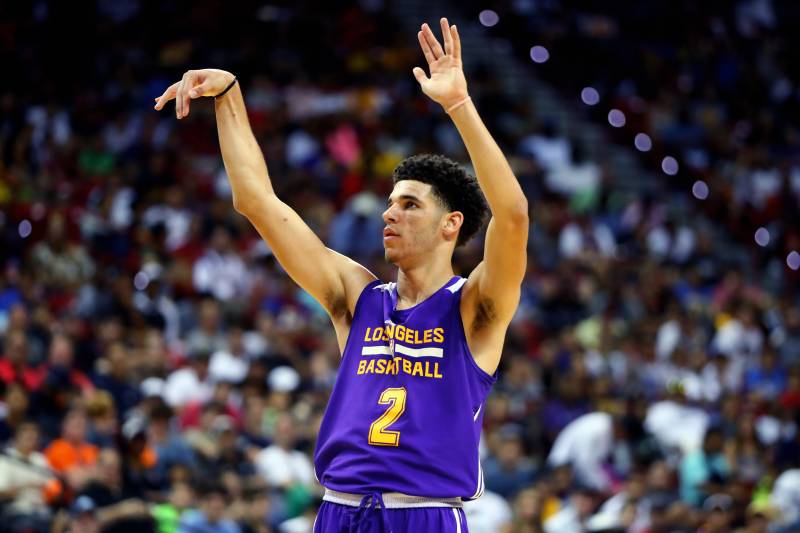 So far through 12 games he's shooting 29.2% from the field, 22% from 3 & 50% from the free throw line. That includes shooting 3-12 from the field, 1-7 from 3 & 3-7 from the FT line in last night's 111-95 loss to the Wizards. His best shooting game came against the Suns when he shot 12-27 (44.4%), he's doing everything else well rebounding, passing, getting steals & blocking shots but his confidence is shaken even tho you're not seeing it in his facial expressions. His shooting is so bad....even he's being truthful about it. This is what he said after Wednesday's 107-96 loss vs. the Celtics when he shot 4-15 from the field & 1-5 from 3:
"It's just in my head to be honest. I know I can shoot the ball. It's a long season. Just have to stay positive & keep putting in work. It's going to show for itself. Obviously, right now I'm not making no shots but I'm going to keep shooting."
There is one person that I can put the blame on for Lonzo's bad shooting so far....his dad LaVar Ball. He began promoting his son Lonzo & his brand Big Baller Brand like no other dad would by telling TMZ that Lonzo will be better than Steph Curry who's a 2-time NBA MVP, 2-time NBA champion & one of the greatest 3-point shooters ever. That's what started the storm that is LaVar Ball from being a nobody at this time last year to being a topic on everybody's TV show.
Before last year's NBA Draft. LaVar wanted Lonzo to be drafted by the Lakers with the #2 overall pick so bad he just came out with wild quote after wild quote whether it was playing Michael Jordan in a game of 1-on-1, buying Lonzo's $500 Z02 shoes, his brand competing with other brands like Nike, Adidas & Under Armour, criticizing Lonzo's college teammates among other things.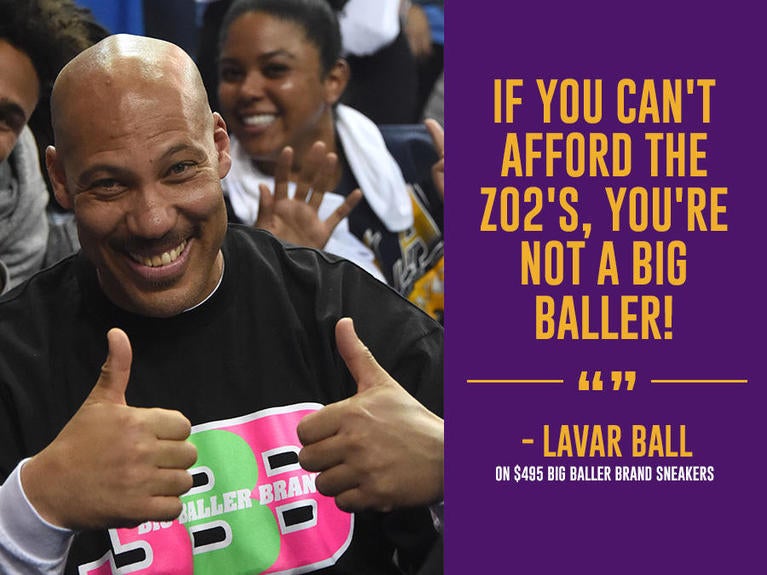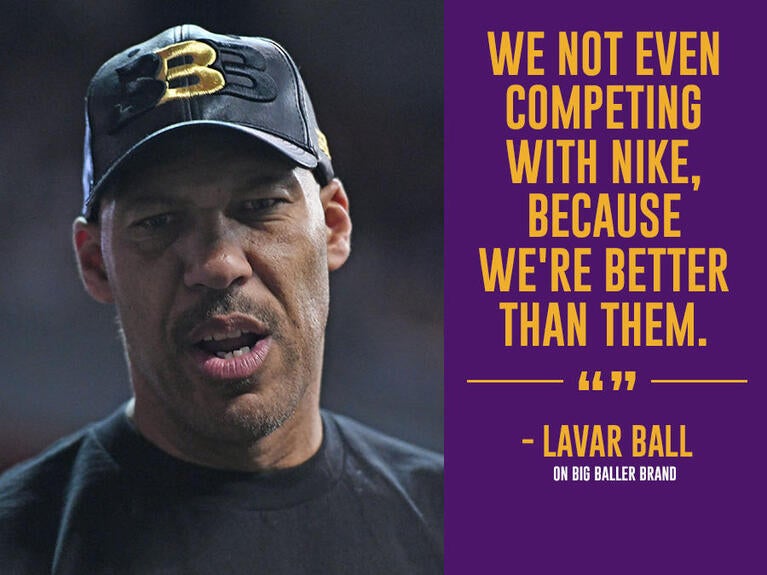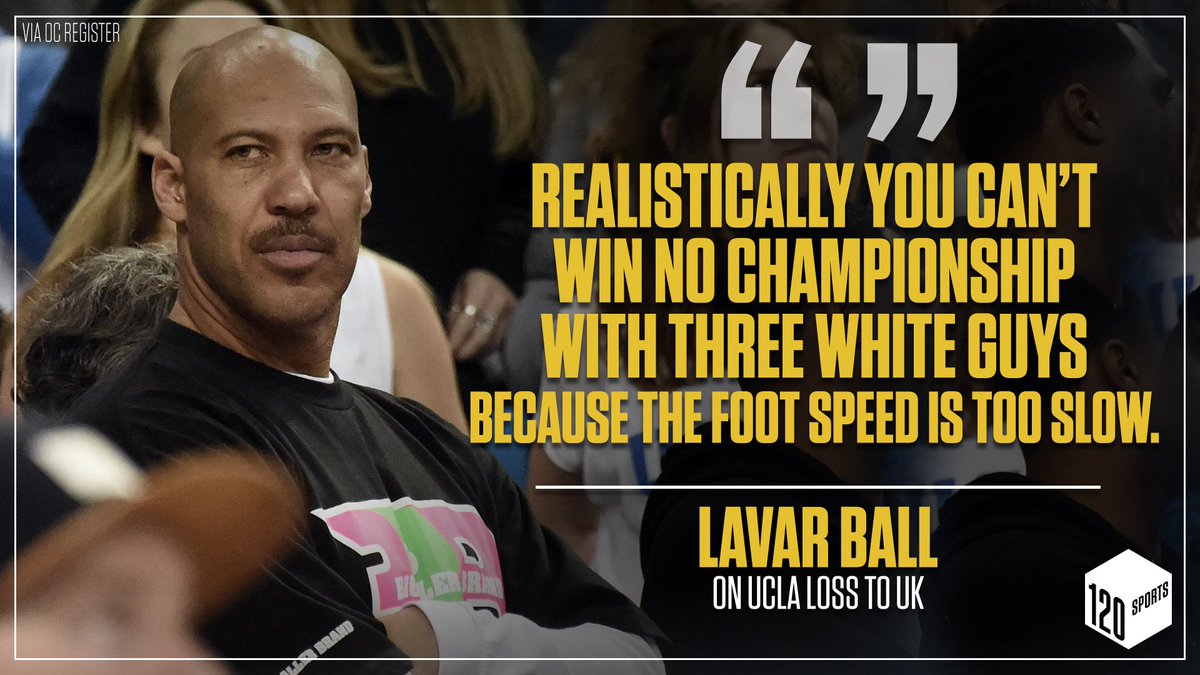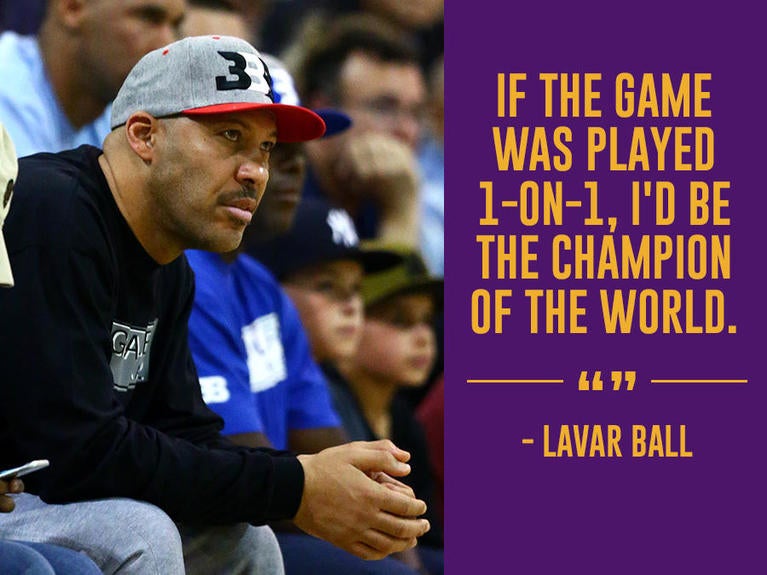 This is all coming from a guy who averaged a grand total of 2.2 points per game during his college days at Washington State. The media shouldn't have made a regular ass basketball dad like him so polarazing but I am talking about the same media who made the Kardashian family so famous without being blessed with any kind of talent. LaVar's alienated so many people during his claim to fame, he's relying on not only Lonzo but his other 2 sons LiAngelo & LaMelo to prove that they are great as he says they are. I've seen their gear on bigballerbrand.com & it looks fire. But $60 for a t-shirt? Nah. $500 for a pair of shoes? Helll nah. All of LaVar's comments has put some added unneccessary pressure on Lonzo to the point when he has a stretch of bad games like he's on right now, social media ain't shy to roast LaVar & his son. I understand dads stick up & talk glowingly about their kid(s) no matter what but when you're running a brand, it doesn't seem as geniune by the way you notice how quiet LaVar is when Lonzo has a bad game or gets outplayed by the opposing team's point guard & the Lakers lose? Take your own advice LaVar & stay in yo lane.
All in all, Lonzo's a good kid & it's hard to dislike him. It's an 82 game season, I think he'll shoot better at some point this year but 1 of 2 things has to happen. Either he gets his confidence up some kind of way or he's gonna have to make some changes to his jumpshot.