The 2017-18 season for the Cleveland Cavaliers has been the definition of a roller coaster. Up & down, down & up. They started the year 5-7 but in a 82-game season, you can afford to have a slow start to the season. Then they won 19 of their last 21 games until they lost to the Warriors 99-92 on Christmas day.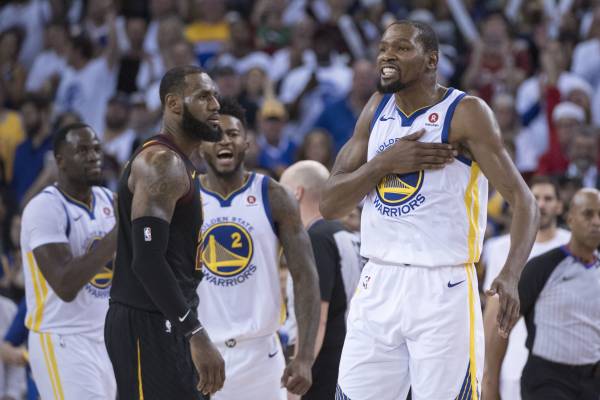 A few games later after losing to the Sacramento Kings & Utah Jazz, Isaiah Thomas who was out all this time recovering from a hip injury he suffered last regular season made his debut on January 2nd vs. the Portland Trail Blazers. Isaiah looked pretty good scoring 17 points on 6-12 shooting, 3-8 from 3 & 3 assists in 19 minutes in a 127-110 win over the Blazers https://twitter.com/MusikFan4Life/status/948380988954087424
Things was looking up, the Cavs are 25-12 after that win & got Isaiah Thomas playing again except he can't play back-to-backs. And then the Cavs started melting down losing 7 of their next 10 games, defense was hard to watch during that stretch giving up 127 points to the Magic & Timberwolves, 133 points to the Raptors & giving up 148 points at home to the OKC Thunder.
The team's struggles started to weigh on Isaiah Thomas so he started sharing his honest thoughts to the media about practing https://twitter.com/MusikFan4Life/status/953768965523853312 & trusting one another on defense https://twitter.com/MusikFan4Life/status/954953681501327360. People who watched their games wondered "he's the worst player in the league on defense, why is he talking?" even tho Isaiah was kinda right. Reports came out that Cavs players were frustrated with Isaiah Thomas & that Isaiah questioned Kevin Love on if he was really "sick" during a team meeting after he left the OKC game early.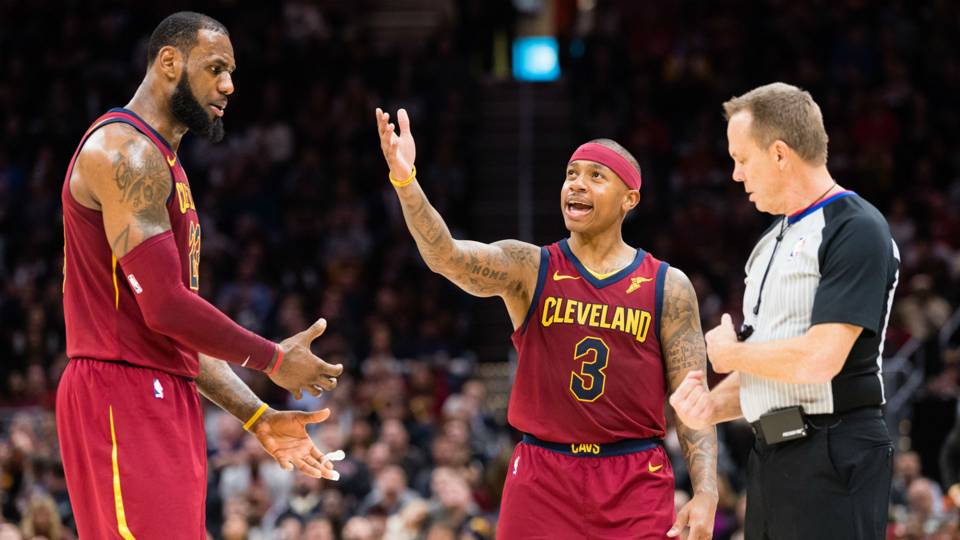 It didn't get better on Feb. 3rd when they got ran off their home floor again this time by the Houston Rockets by 32. Their 5th loss by 20 points or more this season https://twitter.com/MusikFan4Life/status/960040183369469952, a few days later Cleveland led by 20+ at Orlando during the 1st half & then let that game get away from them as they end up losing to the Magic 116-98. The next day the Cavs beat the Timberwolves 140-138 in OT after LeBron made 2 game-altering plays to win the game https://twitter.com/MusikFan4Life/status/961452231647211522.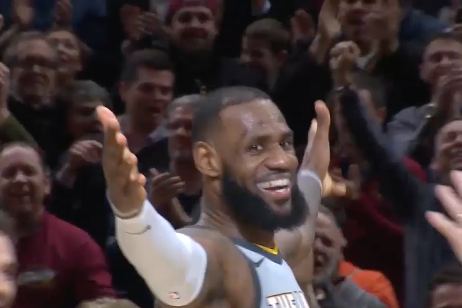 After going through several weeks wondering if the Cavs was gonna make a move to upgrade & energize this dead roster, on February 8th the day of the trade deadline Cavs GM Koby Altman made several moves to revamp the roster.
1st move was trading Isaiah Thomas & Channing Frye to the Lakers for Jordan Clarkson & Larry Nance Jr. Then they traded Derrick Rose & Jae Crowder to the Utah Jazz for Rodney Hood, traded Dwyane Wade back to the Miami Heat & sent Iman Shumpert to the Sacramento Kings for George Hill. Everyone loved the moves being made but there was still an unsure feeling on whether these guys will be good enough to take the Cavs to the next level.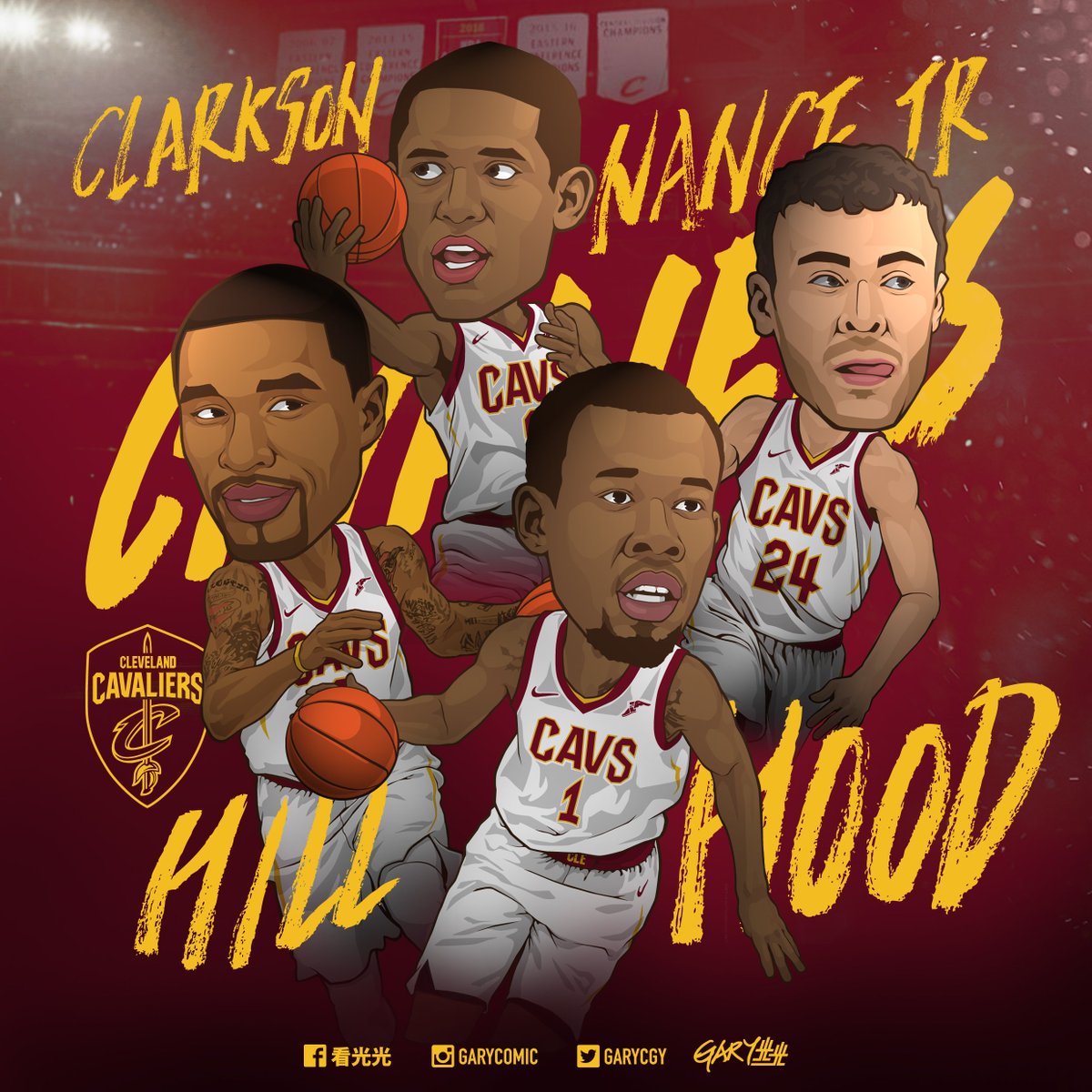 Even tho Hill, Hood, Clarkson & Nance Jr didn't play...the Cavs still got by the Hawks 123-107 but there was something different about them. They hustled, played defense consistently & actually wanted to win. LeBron had a career-high 19 assists, Cedi Osman had a season-high 16 points in his 1st career start, Jeff Green scored 24 off the bench & Kyle Korver scored a season-high 30 points on 9-16 shooting & 7-13 from 3 in 32 minutes off the bench.
On a Sunday afternoon in Boston, the Cavs came in with all 4 new players set to make their debuts & all of them made a lasting impression in a 121-99 beatdown of the Celtics https://twitter.com/MusikFan4Life/status/962931712715116545. Jordan Clarkson had 17 points in 23 minutes off the bench, Rodney Hood had 15 points in 19 minutes off the bench, Larry Nance Jr had 5 points, 4 rebounds & 3 assists in 21 minutes off the bench and George Hill had 12 points in 21 minutes. We knew these guys can score but the defense was the most impressive part in the win. Playing passing lanes, contesting shots, rebounding all that. They just had more energy than Boston, not something you'd say about the Cavs before the trades went down.
Their last game before the All-Star break was on Feb. 13th at the OKC Thunder, a team that hung 148 on their old team in Cleveland a month ago. It was a bit more tougher than Boston but they got the win in OKC 120-112. LeBron had 37 points on 14-23 shooting, 8 rebounds & 8 assists....17 of those 37 points came in the 3rd quarter, 15 in a 5-minute span. Jordan Clarkson & Rodney Hood had 14 points in 24 minutes each off the bench making timely buckets to keep OKC away from getting any closer. It also shows that moves have also inspired JR Smith to play better whether it's dunking on people https://twitter.com/MusikFan4Life/status/962932273044688896 or throwing on target full-court passes with the game on the line https://twitter.com/MusikFan4Life/status/963656573494202368. Before the trades, JR was shooting in the mid 30's on FG & 3-point percentage. These last 2 games he's shooting 12-17 from the field (70.5%) & 9-13 from 3 (69%), things are looking up & they don't have Kevin Love back yet who's out after he broke a bone in his left hand.
Cleveland's 1st game after the All-Star break is against the Wizards at home 8:00 on TNT. Their 1st 2 games was fun to watch but I wanna see if they can keep this momentum up going into the 24 remaining games they have left in the regular season & into the playoffs. I know it's just been 2 games but I'm a lot more excited now to watch this current Cavs team than I was a month ago.